Here's the sign that said that Yosemite Valley, and Tuolumne Meadows are not too far off, on my recent visit to Yosemite: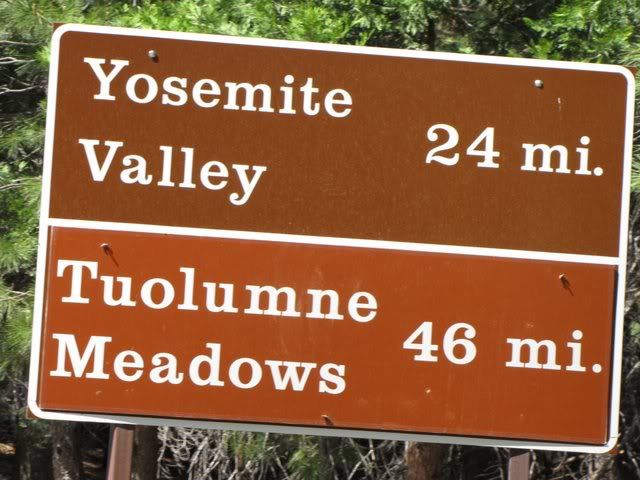 At the very beginning (a very good place to start, as Julie Andrews would have said!), I must give heartfelt thanks to
yathin. A casual remark to him that I would love to go to Yosemite sometime in the vague undefined future brought forth the response that he was, indeed, going to Y on the 30th and 31st of May. I decided that it was too good an opportunity to miss, and promptly booked my tickets to San Jose airport; he lives just 3 miles from the airport!

He banished his poor younger brother to some friend's home on Friday (29th) and Sunday (31st) nights, so I could sleep comfortably on the bed, convinced me that he was more comfy on the couch, and had even rented the car in which he was going along with two of his more-friends-than-colleagues, Hitesh (who works in San Jose) and Deeksha (who was visiting from Bangalore.)

When I landed, Y took me home, and we left as early on Saturday morning as Deeksha's jet lag would allow; broke for breakfast at Denny's, and so began an amazing trip aross the width of Yosemite; Yathin started at one of the easternmost points, Crane Flat....


You can view the map of Yosemite National Park

here

to see how detailed was the trip that he took the three of us on!


Lee Vining is actually off that map, and he took us beyond it, to see the beautiful Tufa formations at Mono Lake, too!

Yathin drove right through the day on both days. On Saturday night, we arrived back at Yosemite Valley, where the others checked into their accomodation, and then he drove me the twenty-five or thirty miles to El Portal, where the Amstutzes lived, and dropped me off there before going back to get some much-needed sleep. On Sunday morning, Karen Amstutz took me to meet the others at Bridalveil Falls after breakfast, and we then spent the time together until the evening, all five of us, visiting Glacier Point, and other destinations, with both Y and Karen showing us so much incredible stuff on the way.

The wonderful thing was that all the destinations we wanted to see were open, including the Tioga Pass Road (it is closed eight months of the year, and also if there are any sudden thunderstorms)...we were very lucky indeed, to have that happen on the two days that we were there. Here's the sign that shows our good luck: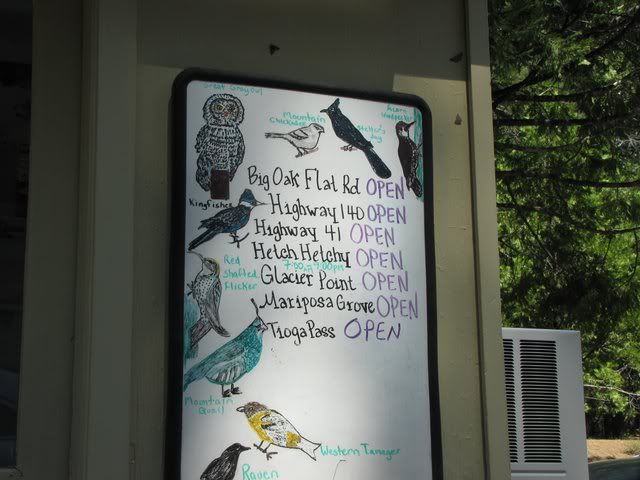 Here...






We went up to 10,000 ft above sea level, and the weather was just fantastic...even the thunderstorms that we did see, and the nip in the air, added to the sense of adventure!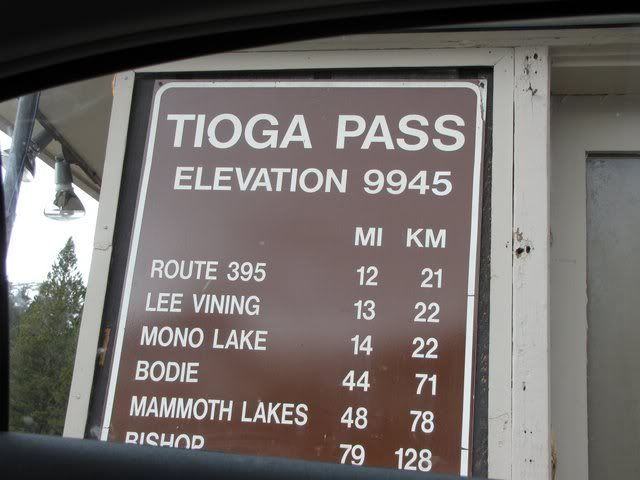 We were well above the snowline, and that's what enabled us to see those messages in Tamizh and Kannada!


Got to go out to dinner just now, but will leave after posting these views from Lee Vining: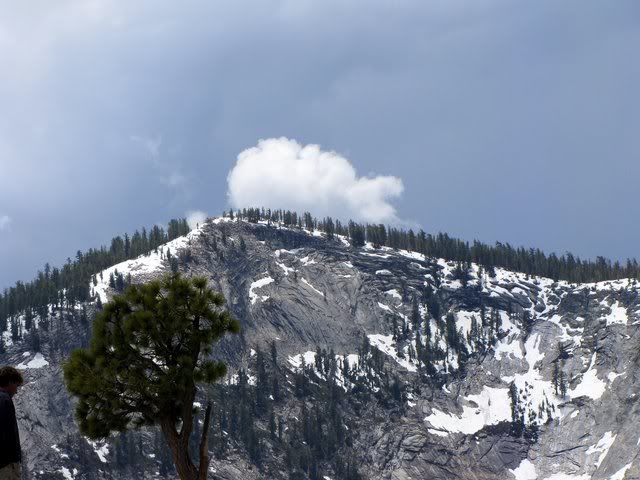 Here's a view that many visitors to Yosemite don't get to see, as it's from the "other" side of Half Dome: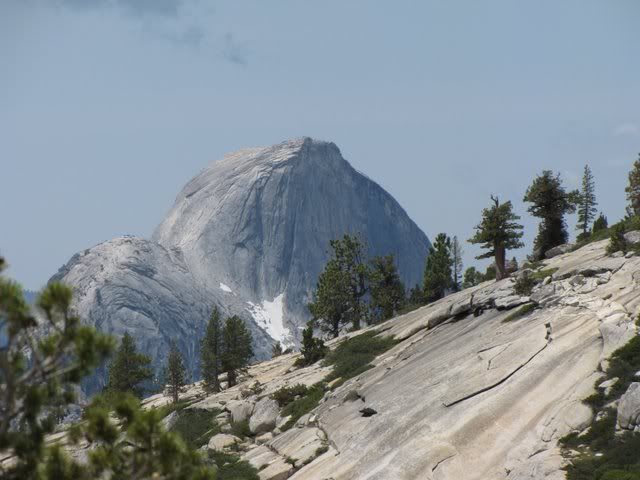 Here's the wonderful view of the mountains reflected in Lee Vining Creek: