The creatures of Yosemite are varied in size and appearance, and we got to see very few of them; but what we did see was fascinating!

Let this squirrel welcome you to this post...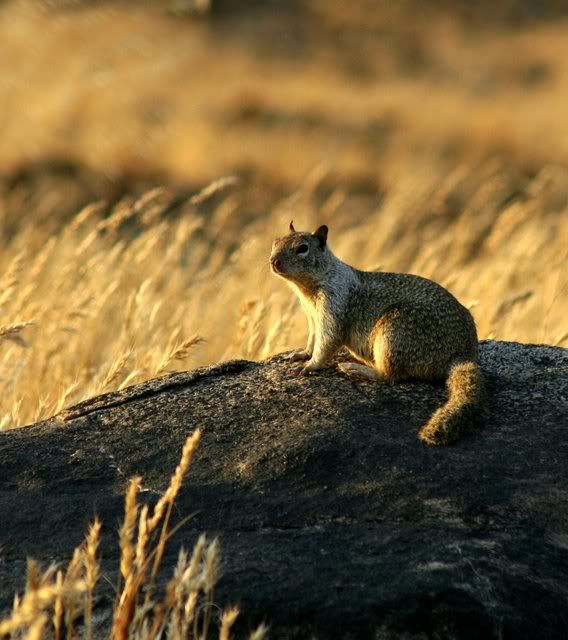 The MARMOT is a pretty common rodent on the granite slopes; still, it was the first time I was sighting one, and we all watched eagerly.
Close up, there is quite a resemblance to the Beaver: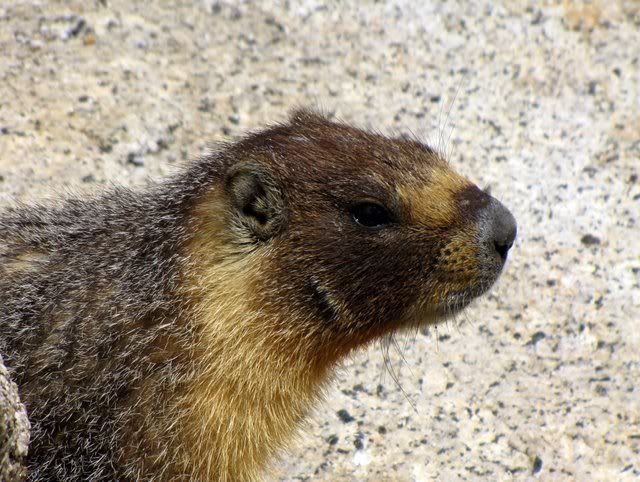 They look like pucca Iyers, with the "vibhuti" patch on their foreheads!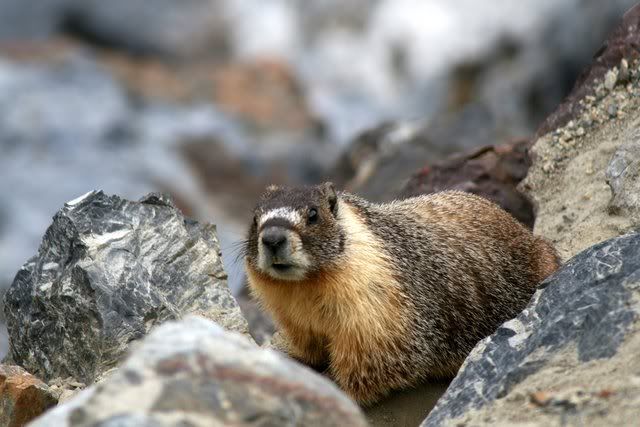 Here's a video of the Marmot, which kept disappearing in the cracks between the granite slabs:




These BELDING'S GROUND SQUIRRELS were everywhere, but none the less beautiful for that!





We saw this one looking for all the world as if it was praying, on the way back to San Jose:






We did see the the AMERICAN PIKA , but it was, as usual, only Yathin who got a shot of it as it scuttled in between the rocks!



We were very lucky, indeed, to see a baby BEAR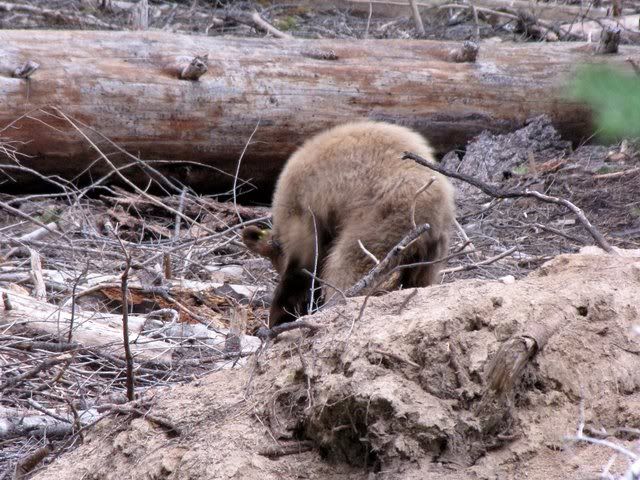 Here's the bear in action...you can hear the clicks of the cameras!



And I asked the park ranger, Ryan, who was keeping a watchful eye on the bear, to explain how the bear's mother had been killed speeding last year, and how, after rehabilitation, the bear had been tagged and released into the wild again:





There's a sign that says, "Speeding Kills Bears" at every spot where a bear has been killed by a speeding motorist...there are far too many of them for my liking....

At Lee Vining, we saw several BLACK-TAILED DEER ...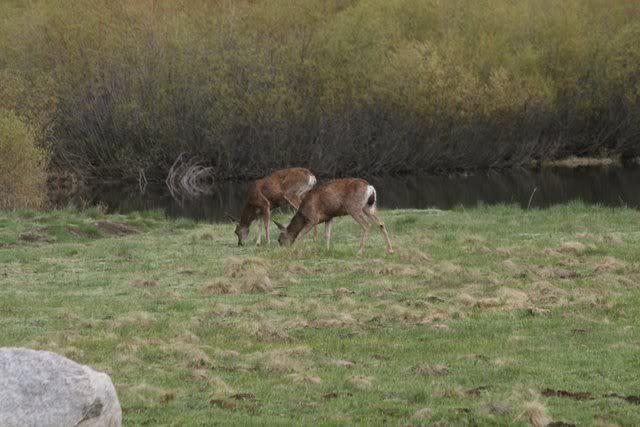 You can see them against the backdrop of their habitat:






Karen showed me this SCORPION that she found in their bathroom in their home at El Portal! Not the most comfortable thing to find in one's bathtub...but she says that the local scorpion's bite might sting, but they are not more than that; what she fears for the children, she says, is more the BLACK WIDOW SPIDER ; we found one's web just outside her front door!

Here's the lovely CALIFORNIA TORTOISESHELL in Karen's hands:






MILLIPEDES seem to look the same everywhere, including Yosemite: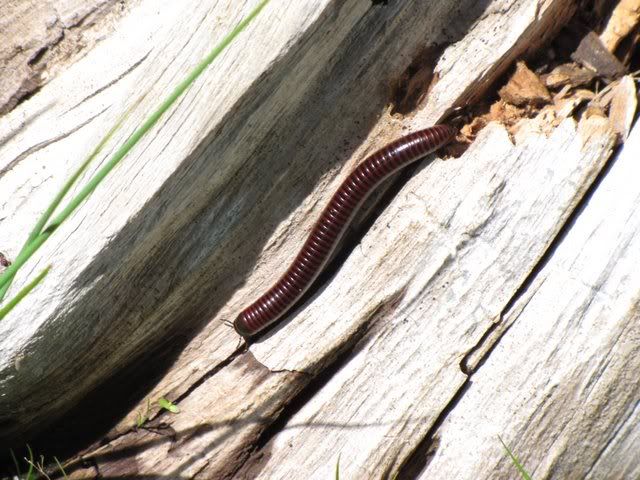 We saw several BLUE-BELLIED LIZARDS. I got a closeup of this one where you can actually see the blue belly, but some predator seems to have got its tail!






Field trip accounts are hard work, sorting out the pictures and videos and uploading the least awful of them, and then getting the narrative together....will be doing the plants soon!