We were driving through Forest Park when I realized that this was a bird I was familiar with, but hadn't seen before in the US: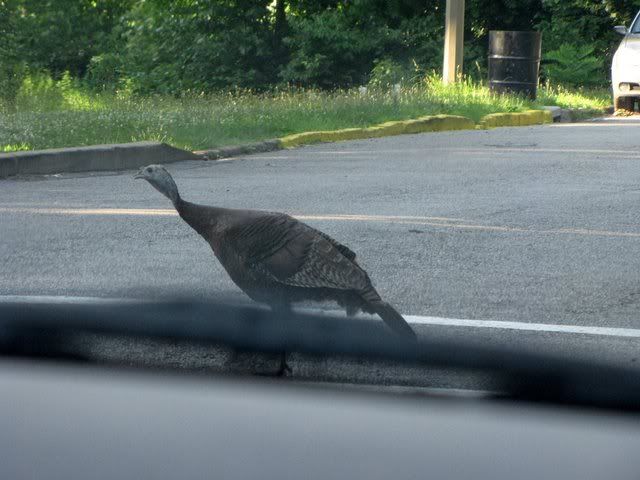 Well, here was a WILD TURKEY crossing the road! (No, please don't immediately ask, "Why did the turkey cross the road?" ...that one IS a turkey!)


I got this shot of the bird at the side of the road: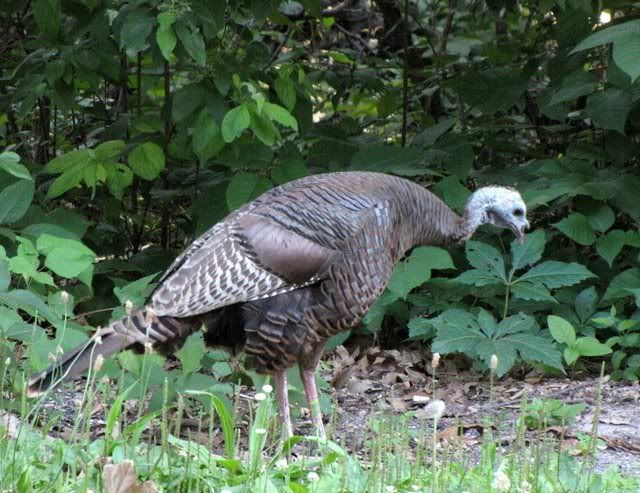 I wonder how turkeys came to be associated with Thanksgiving ....! All turkeys must have been wild once, but nowadays the only wild thing about them is the wild rice that they are sometimes eaten with in this country!