...well, after my usual morning walk, I came back with the papers, and read in the St Louis Post-Dispatch that there would be a walk to help defeat ALS, or Lou Gehrig's Disease ...the most famous person suffering from this disease is Stephen Hawking , which shows how important it is to find some treatment or cure for this disease.

On the spur of the moment, I decided that having missed so many walks and meets for various causes in Bangalore, I would go for this.

The Visitors' Center in Forest Park was the starting point, and that's just a shade over a mile from home. Well..."shade" is the WRONG word to use for today's walk. The temperature certainly FELT like a hundred degrees, even though it might not have been...and though I had what I call my "firefighting equipment" ready (parasol, photochromatic glasses, a nice summery hat, a full water bottle, and a wad of damp tissue that I kept passing over my face and neck), it was NOT an easy walk!

Walking is SO pleasant in cool weather...and sooo enervating in hot and humid climes!


Well, here's one of the posters at the venue: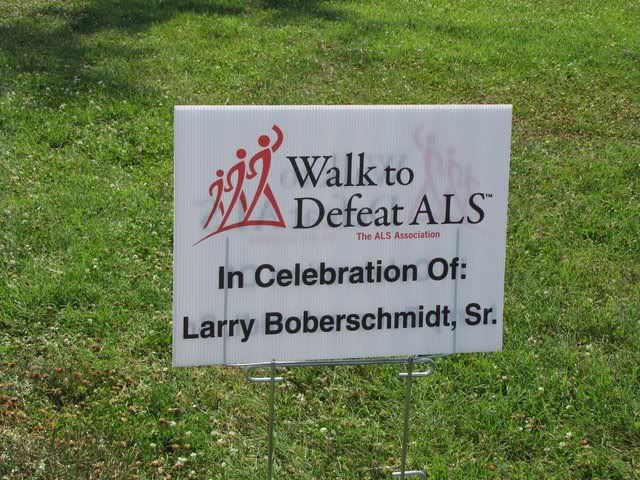 And one that puns on the fact that we were using our feet: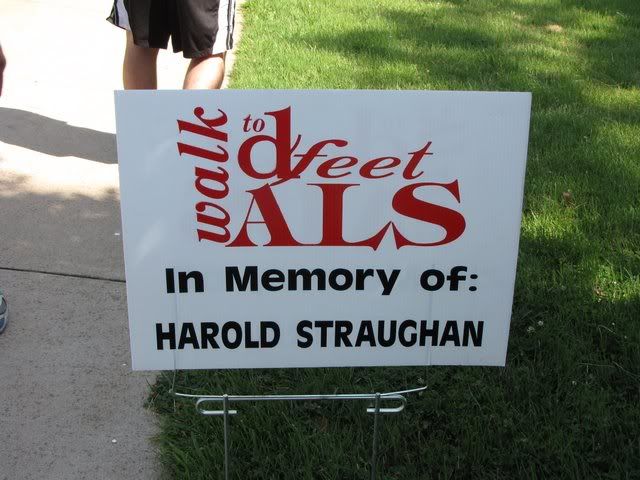 People gathered in their hundreds: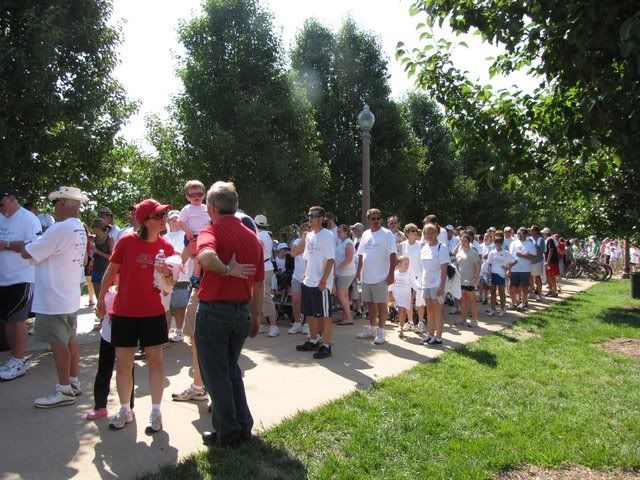 Even those who couldn't use their feet participated: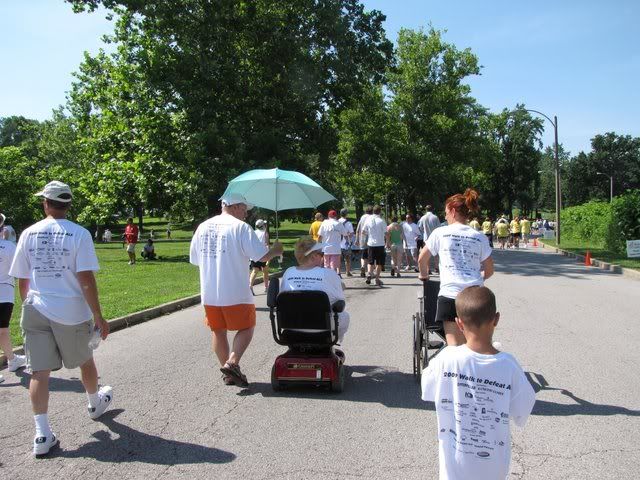 We passed the statue of Franz Sigel:






That statue celebrates the contribution of several immigrants to the US!




However, the most telling poster against ALS, that progressive disease, was this one: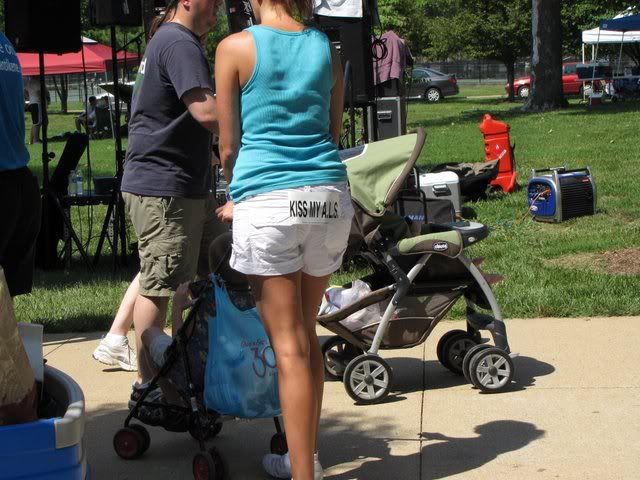 It was awfully hot, but I enjoyed that walk as I have not enjoyed aimless ones!