Love sometimes goes hand in hand....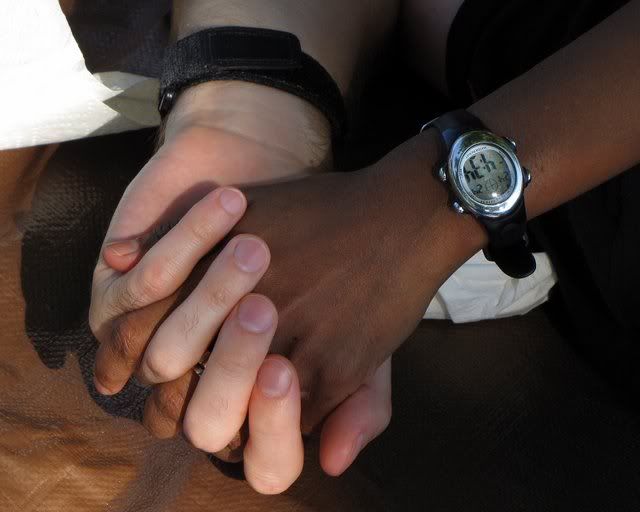 and sometimes the message is a massage...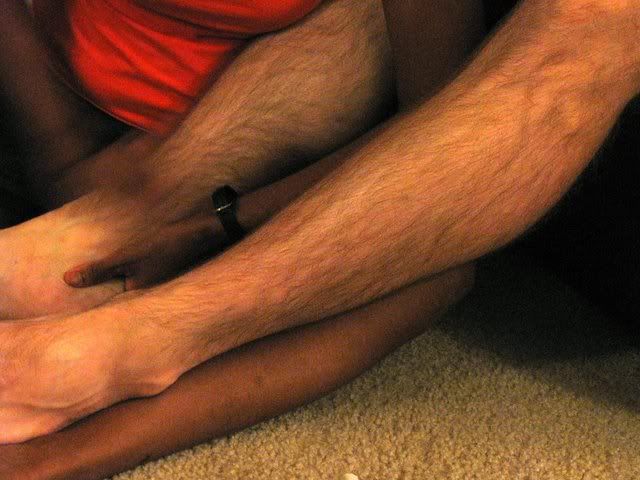 I liked the colours in the first image, and the diagonals in the second.

D had done 43 miles as part of his training for the

Century Ride

that he will be doing on October 11...and he was getting a much-needed foot and leg massage afterwards!

It's great to see one's child blessed with a truly happy marriage...and I am so thankful...

Today is National Night Out, when neighbours are supposed to get together and get to know one another. We are having a get-together on this street...will document it!