GD took the two flights (St.Louis to Phoenix, and Phoenix to Reno) very well, and was, in fact, quite playful on the plane:





As usual the view from the window was just fantastic, as we flew over the deserts of Arizona and Nevada, and saw parts of the Grand Canyon once again. Here's a lovely blue river in the sandy wastes: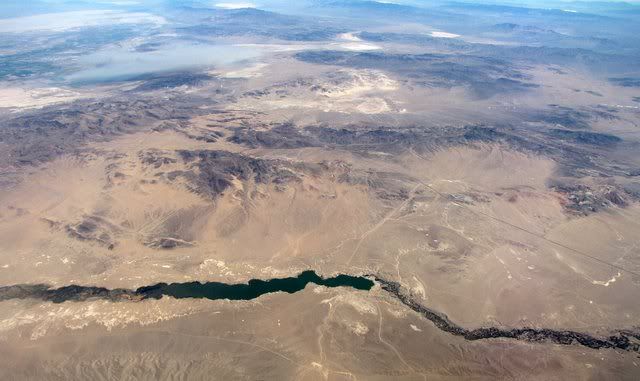 Reno showed itself under the aircraft's wings: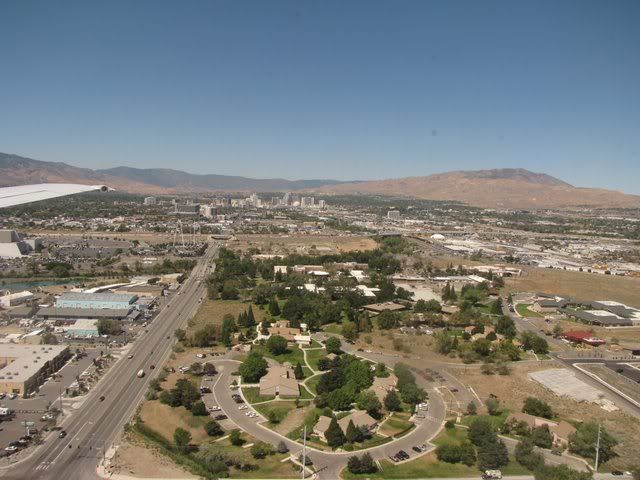 We hired a car, and took the road to Lake Tahoe, watching a huge bridge under construction on the way....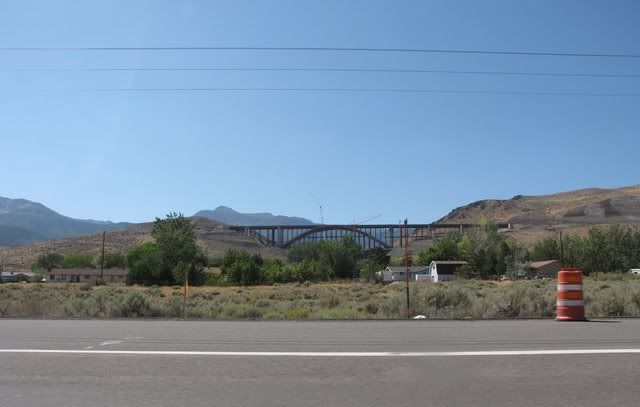 The scenery went from desert scrub to pine-filled hills with astonishing rapidity.

After we checked into our hotel, we found that the travel had really tired us out, so I was able to go for a quick walk around only the next morning...

A nearby hotel and casino, Harrah's had put up a memorial to the Pony Express, which had run through that spot: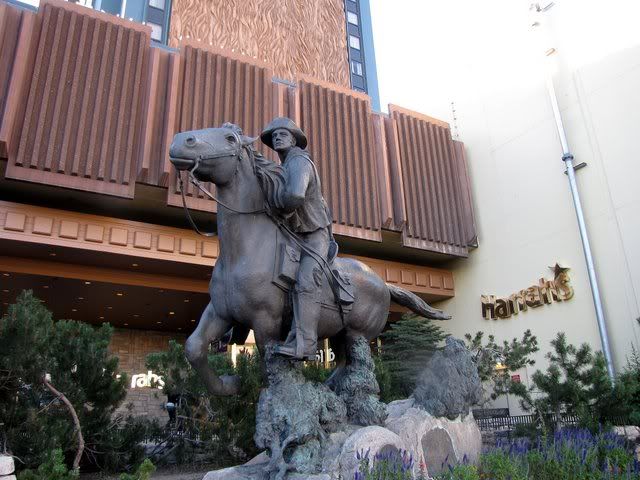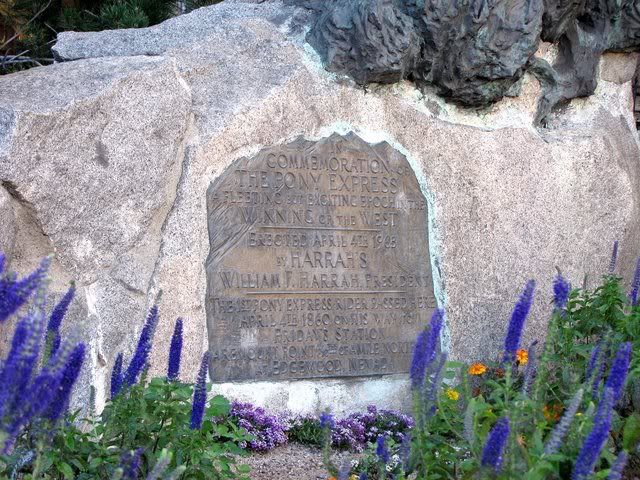 Right next to our hotel was the "Heavenly" (that's a trade-mark, not an indication that the cable car would crash and take us to Heaven!) cable car station: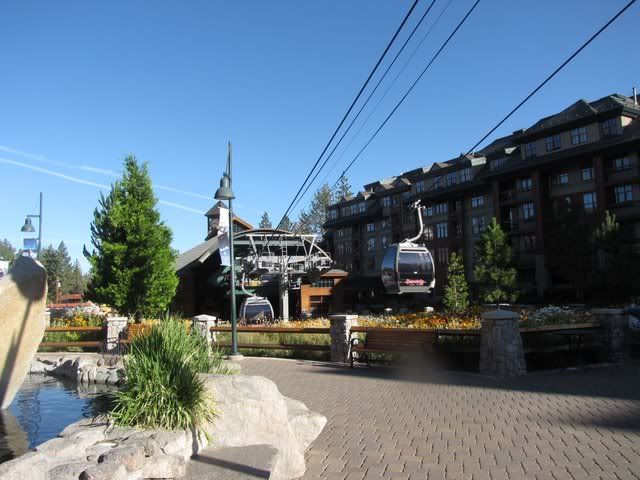 Here are the cable cars: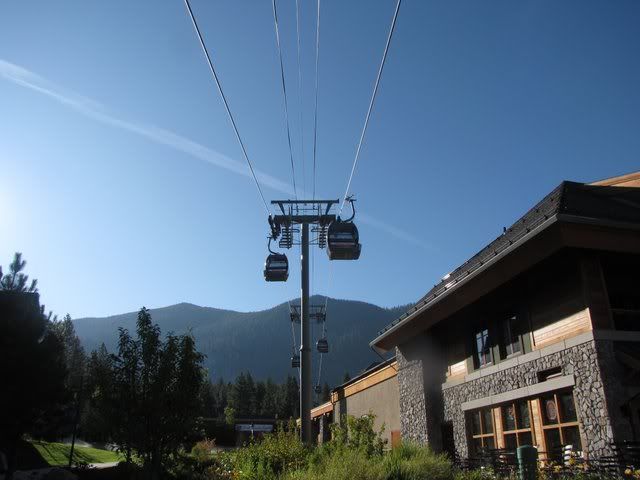 One of the hotel buildings had a copper sheeting that was treated to give a rainbow effect in the sunshine: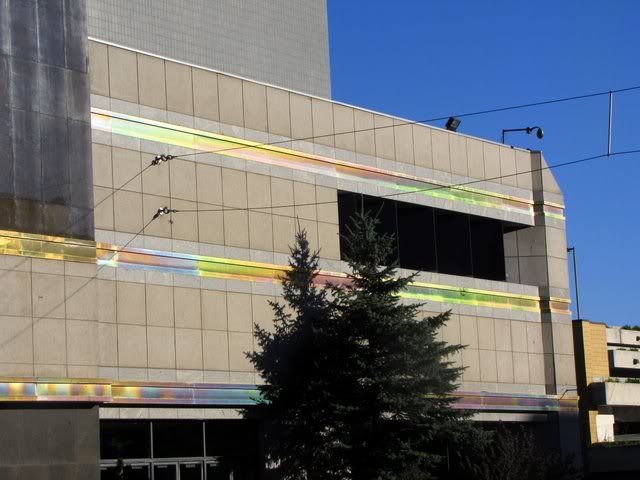 It was lovely to see the smoke rising from the kitchen of another hotel nearby (as usual, the area in South Lake Tahoe was a large cluster of hotels)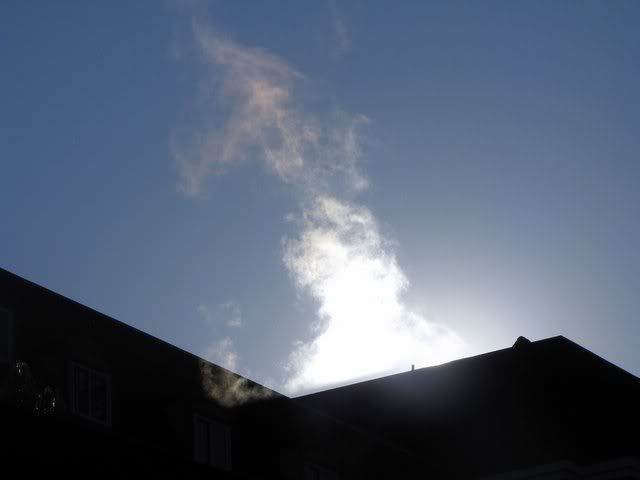 I came back, hoping that we had some plans of hiking, and found KM in the sunshine, framed in the window, cooing away with GD: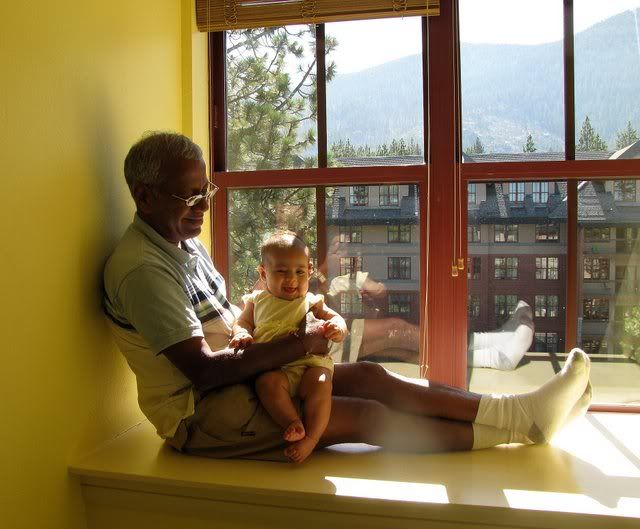 We did go to Emerald Bay and a short hike up to Eagle Falls....but that's the next post!