The more I love someone, the more nicknames that person has...

Here's the "Fuzzy-Head Airlines" taking off or landing...




That quilt was made by one of DnA's friends from college.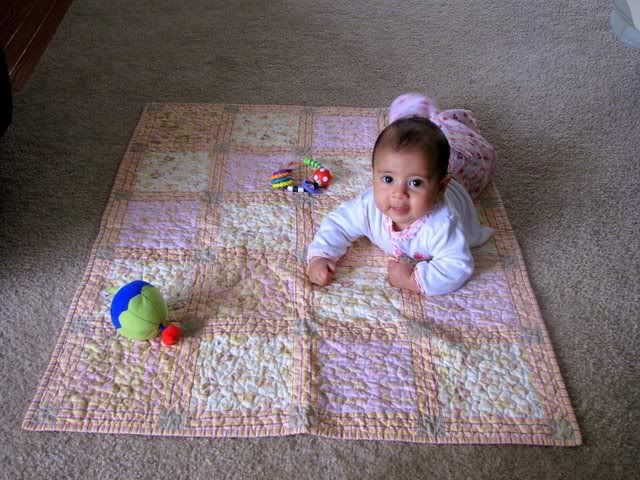 The quilt in the photo above was made for her by
murthys_r_us.... M is a super-expert quilter at this time, and she manages a baby, household and a very demanding, highly-skilled job as well!

Now we present a highly-skilled, intellectual conversation between dad and daughter, while Mother is shovelling in more calories to run off later:





I hope everyone noticed the serious tenor of the discussion.