Here's the view from my friends' home: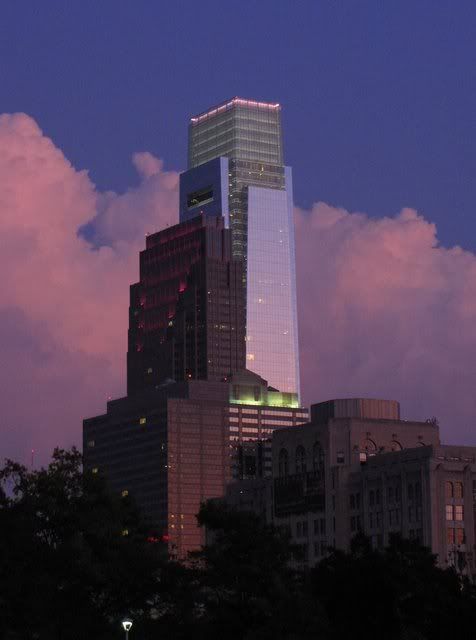 One building had lights to illuminate the others: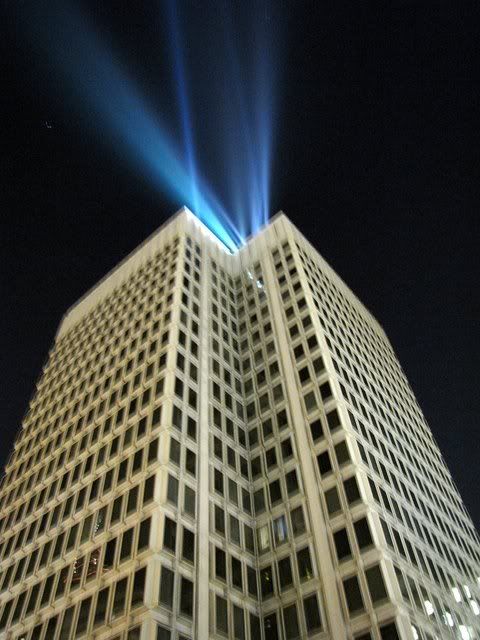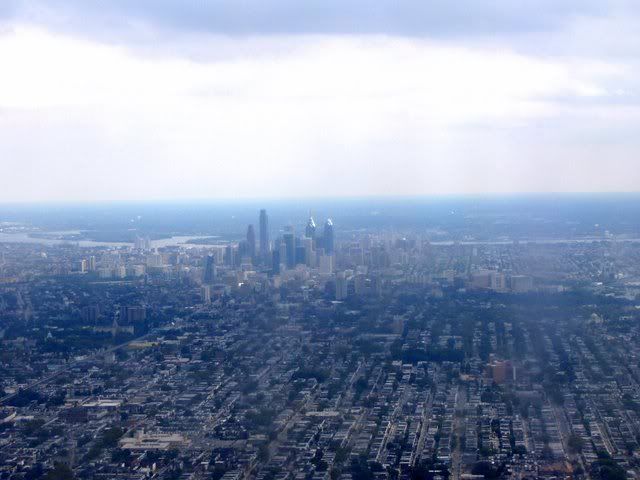 Here's one building that belongs to the Jefferson Institute:





This one, near the Liberty Bell (more about that later) says, The Bourse, so it's the Stock Exchange:





I was intrigued by the lighthouse tower on this house!






This is the historic

Valley Green Inn

(The wedding I went to attend was held here)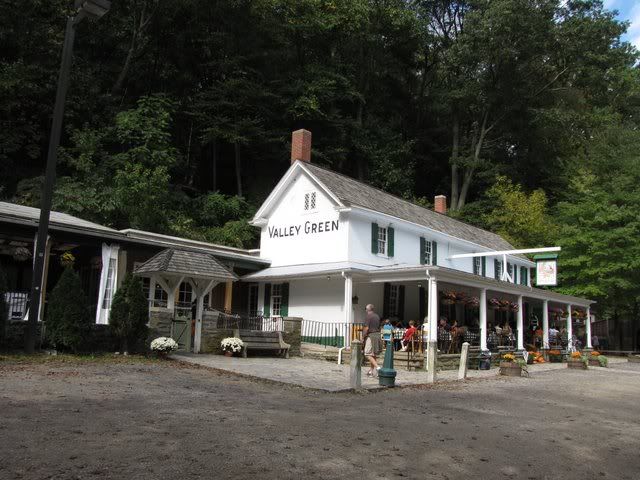 This is the re-created long stable building, built with the same wooden joinery that the original was: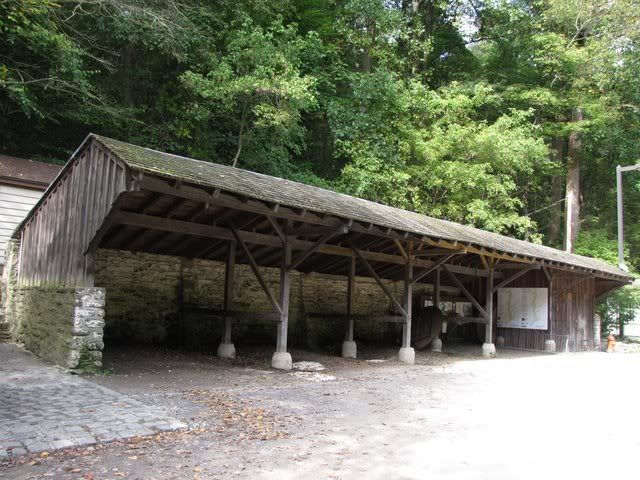 The

Philadelphia Art Museum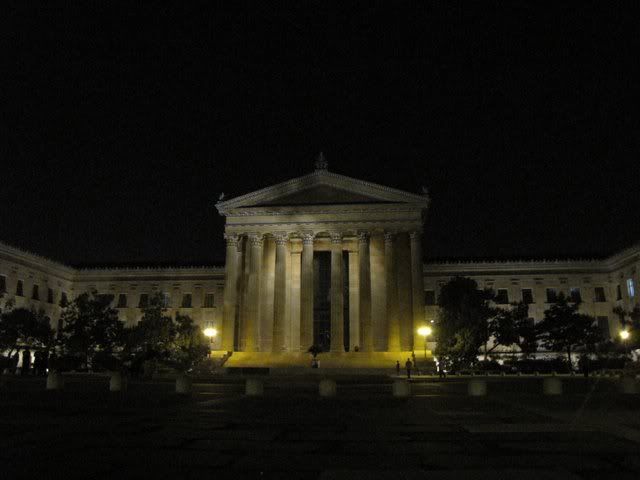 I could never have guessed what this building was (in Flourtown)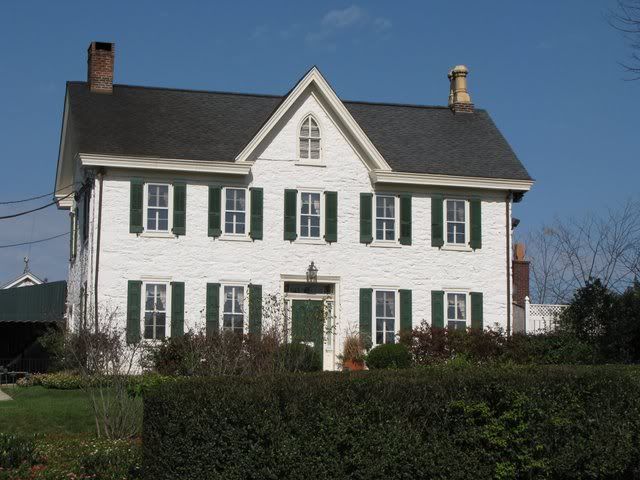 It was the

Cricket Club , estd. 1854!




I loved this narrow little old house:





Another building that housed the

Hard Rock Cafe




Here are some of the buildings, including the

City Hall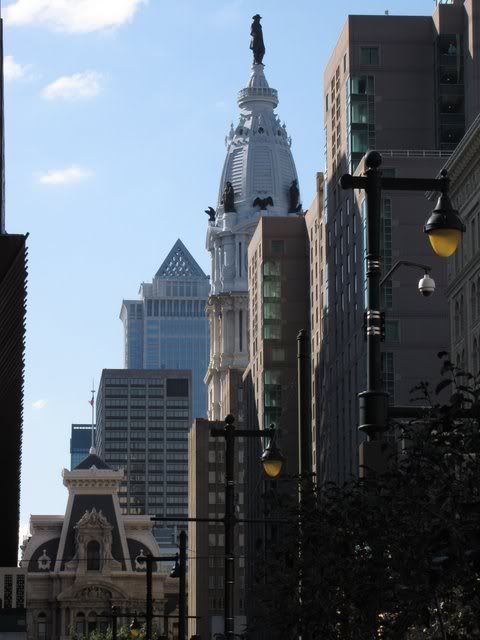 A more panoramic view of the buildings downtown: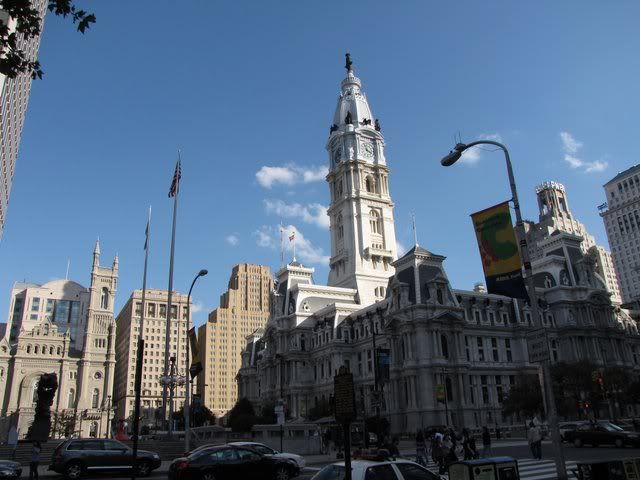 Here's the Free Library, surely one of the greatest treasures for a Philadelphian: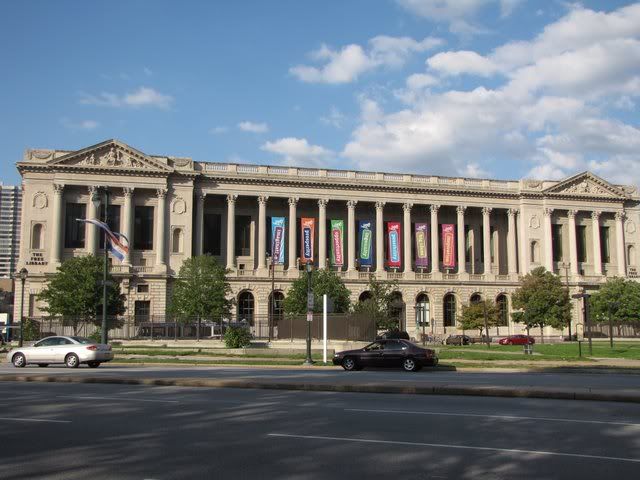 A video of a 360-degree turn on the steps of the Art Museum, at night, with a full moon:








And of course, the sight of the sun behind some of the skyscrapers was irresistible: