I had named our women's birding group the BULBs (Bangalore Urban Lady-Birders!), and yesterday we went to Maidanahalli (no, I will *not* call it Maidenahalli as if it is the home of the critically endangered Homo sapiens virgensis) to see the blackbuck...and on the way, lots of things made us stop and stare.

One of the most colourful was the Jewel Bug:







There were several of them in a field where we had stopped, and they were climbing up and down:





the ventral portion of the bug is as spectacularly orange as the dorsal portion is that metallic blue-green: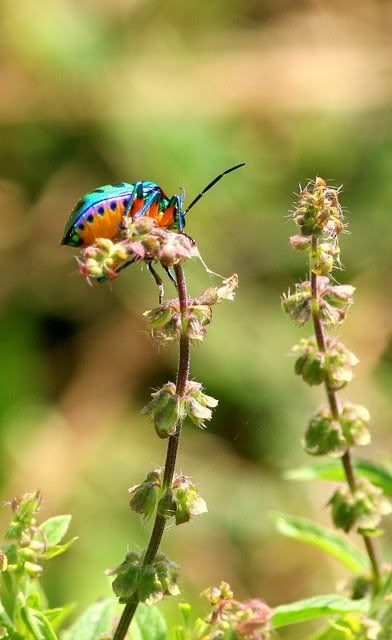 Here's an extreme closeup: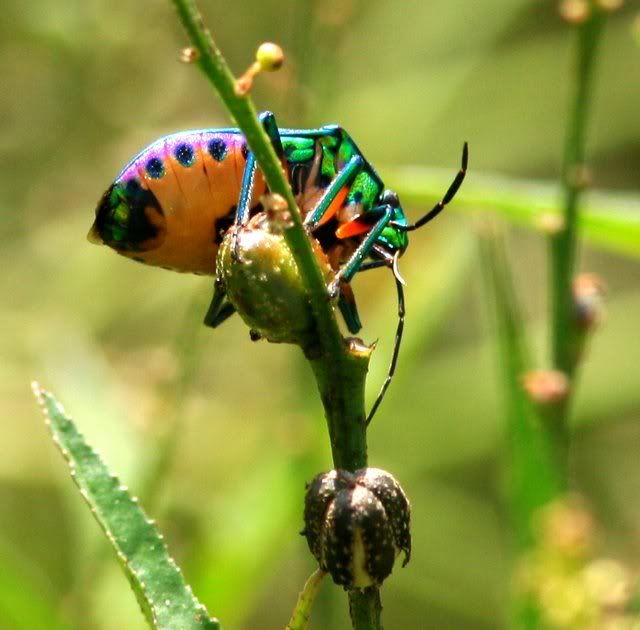 Sorry, I couldn't put down anything for size reference, but the bug would be...about the size of the first phalange of your forefinger...IF you were an amateur photographer who was five feet tall...

Have done one session of teeth-torcher, next session at 3pm...dunno HOW I am bearing this PAIN!!!