I'd posted about my first photograph of the

SIRKEER MALKOHA

...and on the way back from Maidanahalli, we saw first one, and then, high up on the rocks, two near each other.

In an interesing switch, I got this FS (Foozly Shot) of the Malkoha taking off from the rock: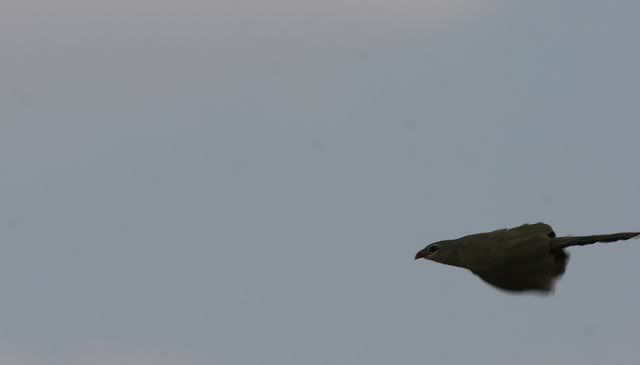 (I still like the image a lot.)


then I got this video of the bird in its habitat, where it's doing nothing but sitting quietly!






Photo with action, video with none...that's the way wildlife and birding goes, sometimes!