I will be documenting that morning walk of mine...yes, I did take along MLC2 yesterday.

But some things are even more eye-catching than others...


As I turn from Santhome High Road on the Marina, into Radhakrishnan sAlai (erstwhile Edward Elliotts Road), I find that I am suddenly in New York!



Here you go, Manhattan and Brooklyn: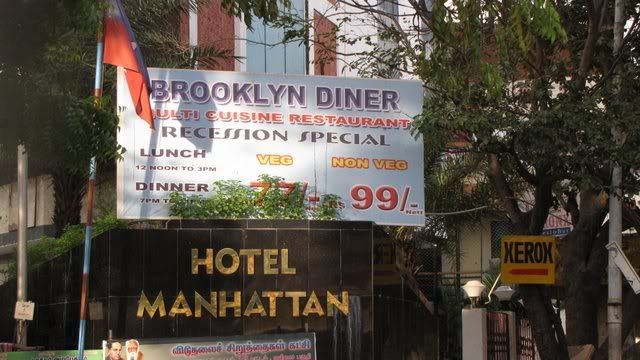 Don't miss the "recession special"!


And now we go to the Bronx, as well....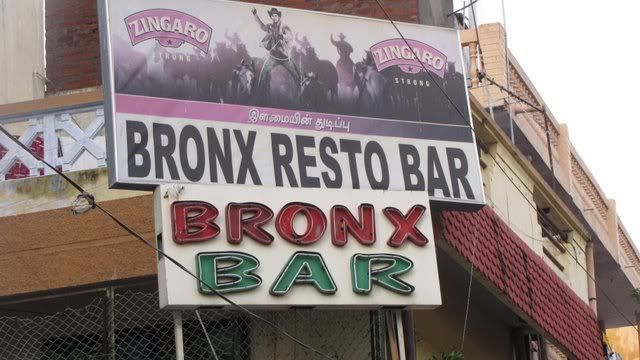 Our "thalaivar"s (leaders) who are Members of the Legislative Assembly take themselves very seriously; parking (on a public road, and on a public footpath) is reserved for them: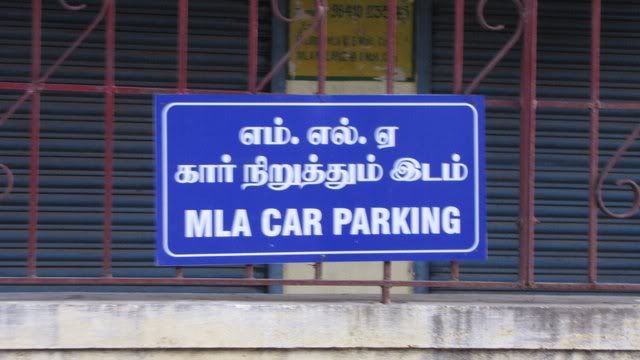 I wanted to see if I could park a car there and claim that I was also an MLA....Mylapore Lady Affable! :)


Affable! Why affable? You ask.




Well, I was not in a militant mood, I was...affable...!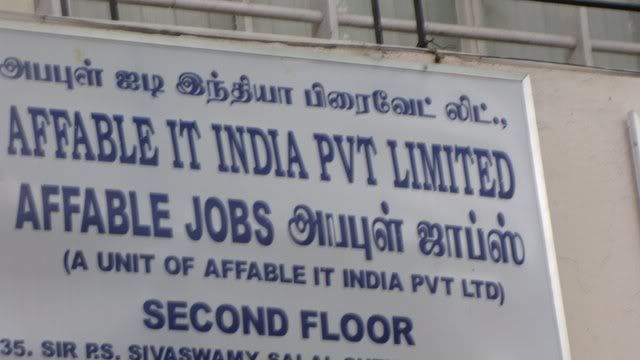 In Tamizh, the sign says "appapuL" (in Tamizh, "f" sound is written,somewhat awkwardly, with a "therefore" sign written before the "p" consonant...but that wasn't the case here). So, I was appapul instead of affable.



I do enjoy taking my MLC along!


It's beginning to pour with rain again...I'm going to enjoy going to get some vegetables now...