This was the park we went to visit:








but first we had to park ourselves here....




here are the parkers!





We enjoyed so many scenes on our way there and back; there was this beautifully-decorated scarecrow (even scarecrows need umbrellas in the rainy season!)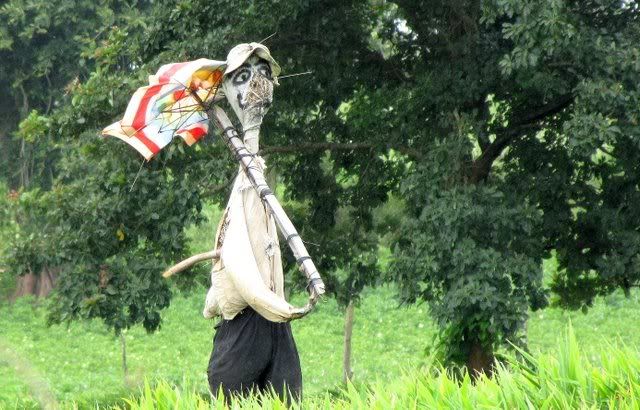 Children...are delightful to see everywhere...here are some scholars being sent off in the pursuit of education:




Others were pursuing their traditional occupations...see the farmer plouging the field through the palm trees!....this is the way agriculture has been for centuries!





We have a saying in Tamizh about the farmer..."avan shEtthula kAla vekkalainnA...namma shOtthula kaiya vekka mudiyAthu"...if the farmer doesn't put his foot in the mud, we cannot put our hand in the cooked rice.

We stopped at Kadambam in Chennapatna for breakfast, and nearby was a shop selling the toys that this town is famous for: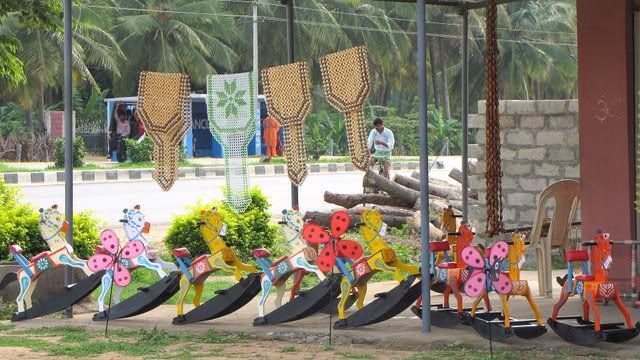 In Mysore, we stopped for tender coconut water...and this figure using a theodolite commanded the street corner: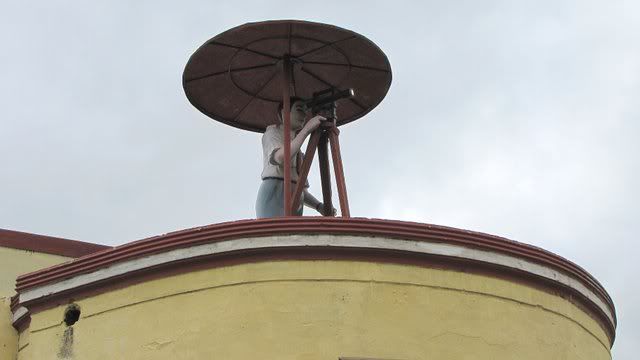 We stopped here to see if we could sight Blue-tailed Bee-eaters...we didn't, but the canal was beautiful!




I also loved the alert looks on these children of Kharapura: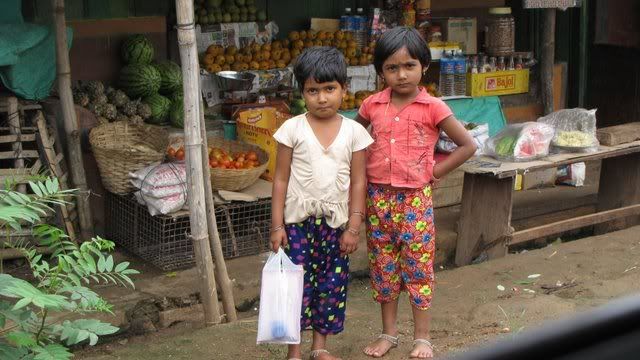 Here and there, we saw machans constructed:






The road leading up to the Nugu dam was also old and lovely...





Women bearing loads of firewood made their way on the road:





The landscape, dotted with little temples, was lovely to see: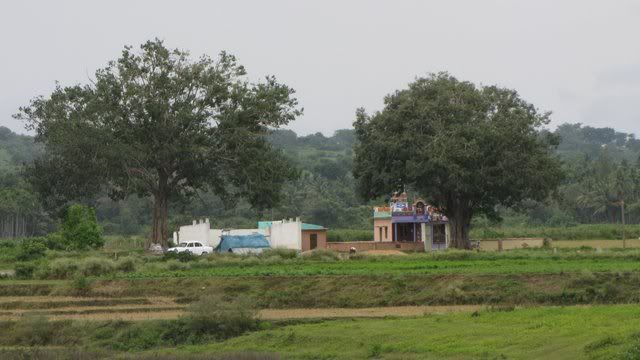 We also decided to visit the Bandipur JLR on our way back: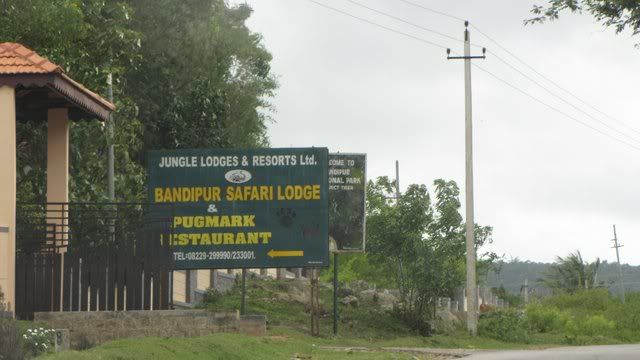 And there were the Forest Dept jeeps, taking around tourists, as usual!




The recently-constructed Bandipur Plaza seems to be brining
"civilization" to Bandipur...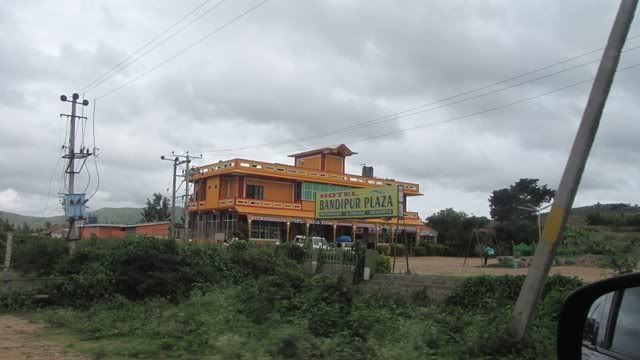 Some of the machans did have plastic sheets as protection against the rains: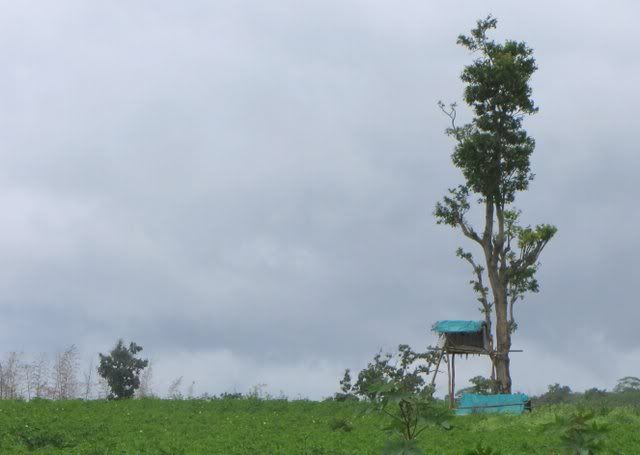 I asked permission to snap this shepherdess, tending to her goats and sheep: