Last Saturday, none of the BULBs (or anyone else) was free, so Sangeetha and I decided to go to Bannerghatta.... this part of it:





Here's my guide and her trusty steed:




We bumped over the bumpy bits, rode over the smooth, and we just went 5 km from the Bannerghatta Circle (where the Police Station is)... and got such a wide variety of things to see and enjoy!

We started off with these mating

TORTOISESHELL BEETLES:







Now, all my pictures will be dark and difficult to see...because it was a cloudy, overcast morning, often having a fine drizzle. So...here are my SMS of ...

the

INDIAN BUSHLARK,

singing:




RED-RUMPED SWALLOWS,

sitting companionably on the wire: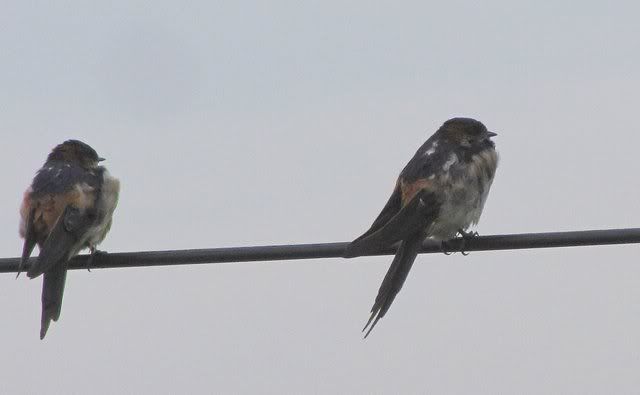 a

COMMON BABBLER(thanks, Rajneesh!)

on the wire, too:




and a

PALE-BILLED FLOWER-PECKER: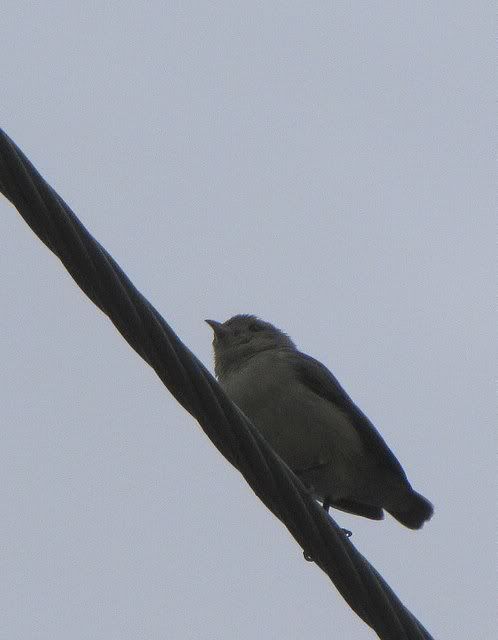 on the slopes, the

PASSIFLORA

bloomed:





this plant, belonging to the

MIMOSAE

family, was in full bloom:




in the rock pools, we found this lovely plant: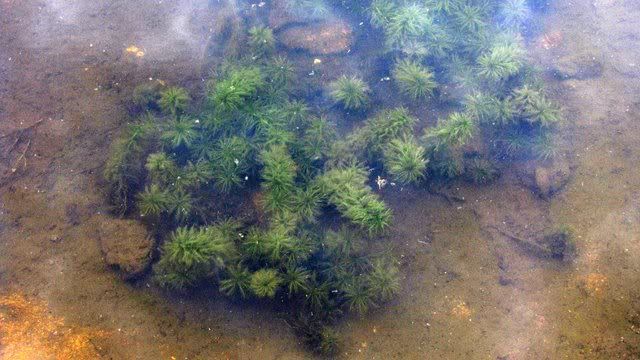 We found this small temple, which I have dubbed the shrine of the 4-Tiger Goddess!




Near it, we found the MISTLETOE plant: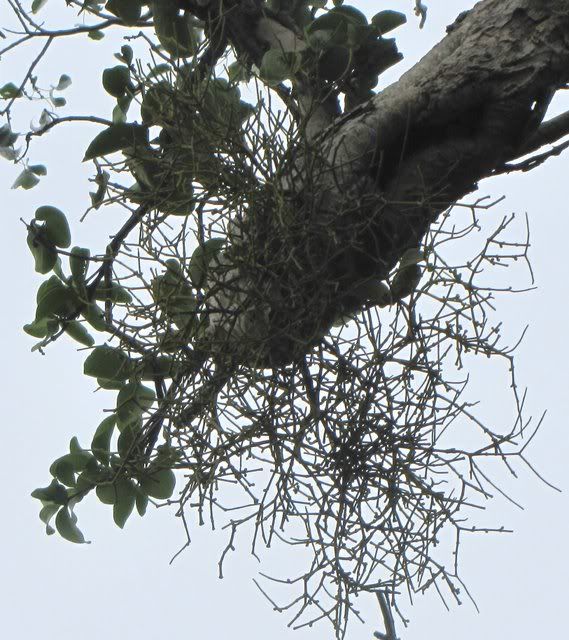 these PEEPUL and BANYAN trees had been "married" together according to religious custom:




Most of the action we saw, however, was at this small

LILY POND: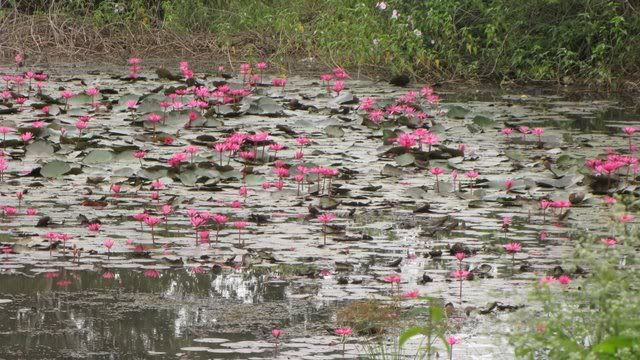 There was a colony of

BAYA WEAVERS

overhanging the pond...




It was an active colony; here's one Weaver...weaving!






Suddenly, we noticed some

SILVERBILLS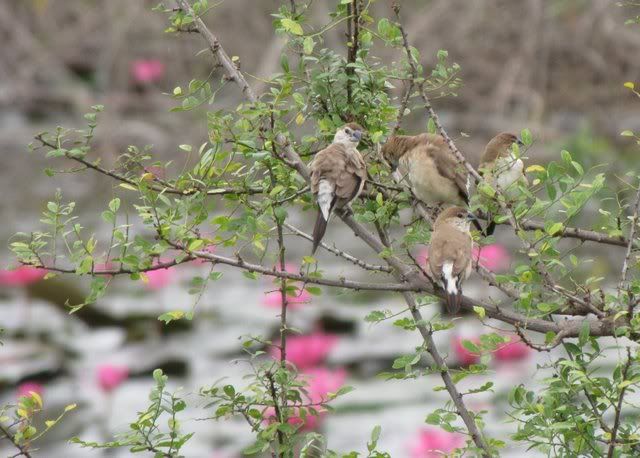 trying to muscle in on the colony, with nesting material!







Here's some of the action:




We savoured the beauty of the waterlilies:





and some of the other denizens, can you spot the frog?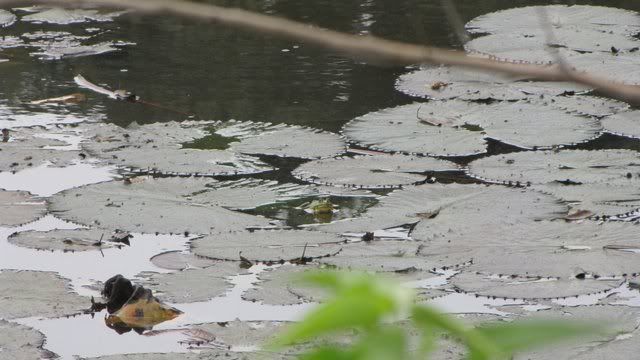 On the bank sat a

SMALL BLUE KINGFISHER:





On the way, we saw this majestic, huge

BANYAN TREE:





and I would NEVER have been able to spot the

SPOTTED OWLET

deep inside it, unless Sangeetha had shown it to me!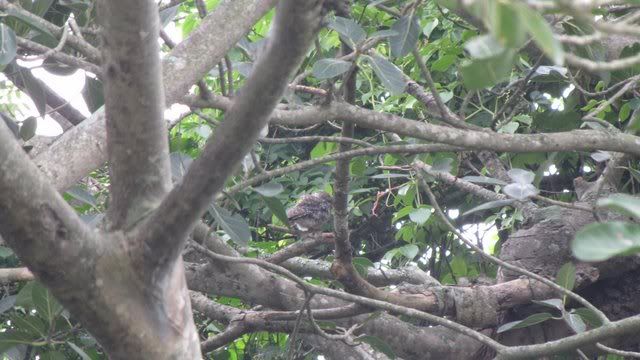 Just looking around was a wonderful experience. The sun shone weakly through the clouds, over the thorned gates of the forest area:





We stopped to get some little thimblefuls of tea from a small shop, and the owner, who didn't want herself or her little daughter Saranya, photographed, told us about a kalyANi (well) that was close by, so both of us had a very pleasant walk to it...and found a temple to Bhavani there:




Here's the sign:





Several "pArijAthA" trees had been planted, and the flowers were strewn on the ground:




We found this un id fruit, somewhat like a guava: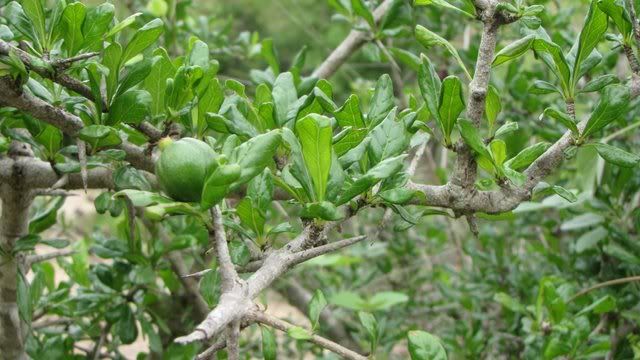 Sangeetha showed me this beautiful flower: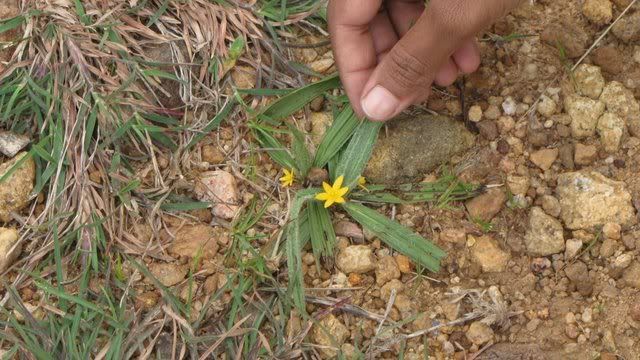 the nAg dEvtA (snake deities) stones looked lovely: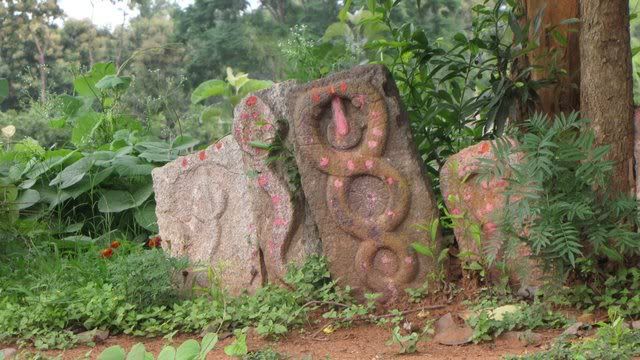 as did the navagrahAs (nine planets):




We saw this extremely weird-looking insect (caterpillar? I don't know!) moving along the rock:





the

SOCIAL SPIDERS

had taken over this bush!




The highlights of the trip were the raptors that we saw...this beautiful (er, lousy shot, but exkoos pliss)

BLACK EAGLE

being mobbed by the Black Kites: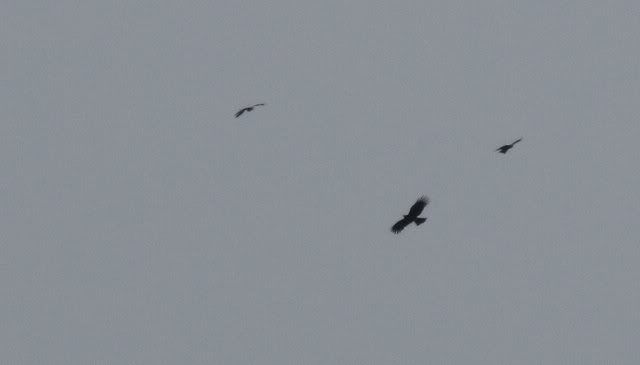 Here's a bigger SMS:





We also sighted a

SHORT-TOED SNAKE EAGLE: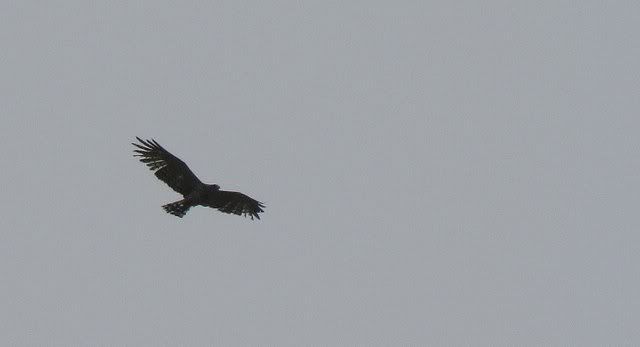 and right at the beginning, we saw this

BLACK-WINGED KITE

doing its hovering act:




The birdlist:

Avadavat,Red
Barbet, Coppersmith
Barbet, White-cheeked
Bushchat,Pied
Bushlark, Indian
Crow, House
Crow,Large-billed
Eagle,Black
Eagle, Short-toed Snake
Egret, Cattle
Egret, Small
Flowerpecker, Pale-billed
Kingfisher,Small Blue
Kingfisher, White-breasted
Kite,Black
Kite, Black-Winged
Kite, Brahminy
Lapwing, Red-wattled
Munia, Scaly-breasted
Owlet, Spotted
Robin,Indian
Robin,Oriental Magpie
Roller, Indian
Silverbills, Indian
Sparrow, House
Sunbird, Purple-rumped
Sunbird, Purple
Swallow, Barn
Swallow,Red-rumped
Weaver, Baya


I'm sure I've left out some....Sangeetha will tell me after looking at the list.



Let me close with the image of this

BLISTER BEETLE

(thanks for the correct id, Rajneesh)

(its secretions can make your skin feel as if it's on fire, and raise a blister, so my macro work was very careful!)





Just a short morning's trip, but so packed with interesting things, that it felt very satisfactory, indeed! Thank you, Sangeetha, for introducing this part of the Bannerghatta Forest to me!