I was looking through my photographs, uploading to the web albums, and deleting by the dozen, when I saw this: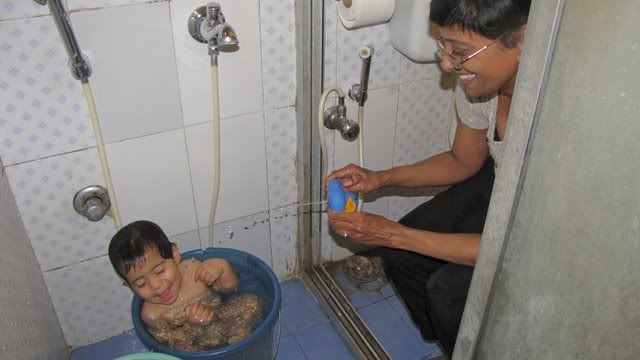 "Can't do this whenever I feel like it, now!" I thought, and my spirits took a dive.

What fun it is to bathe a baby! The joy of the water and the soap bubbles and the rubber ducks and rolling that chubby little body in the towel and playing peekaboo....and the delicate fragrance (I'd call it Innocence) of a bathed baby asleep after her bath....

There will be NO rude comments about what that blue rubber duck is doing, thank you.