Rain and shine are a part of life...each has its own beauty.
Varuna and Surya both alternate, in doing their appointed duty.



We'd gone for the JLRNTP meet, and it poured and poured and poured.
This Crested Serpent Eagle sat sodden...a bird that usually soared.





Slowly the downpour eased up a bit.The first rays of the sun
Shone on the water...though just yet, the rain was not quite done.




Then from behind the heavy clouds, the sun came out in glory.
I hope that you too have enjoyed my jungle rain-shine story!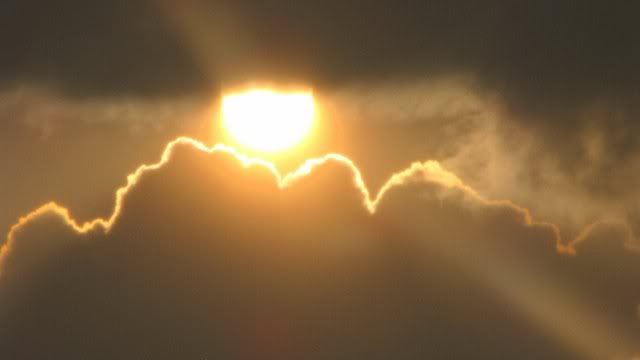 What a pity it is that the sunset's lovelier, the more the level of pollution.
How can we keep this beauty while cleaning the world up? Do you have a solution?