...I bet very few of my birding friends know that that's the area where Valley School is!







It started with Chandu and me thinking of going birding, and the group wound up being 11 strong:

Chandu
Deepak
Girish
Goldy
Prisha
Rohit
Saandip
Sumana
Vinay
Vishwas

...and YT.

The morning started with a

GREATER COUCAL

standing on top of a ruined wall, rather than its normal skulking in the bushes:




An

ASHY PRINIA

sang us a morning welcome: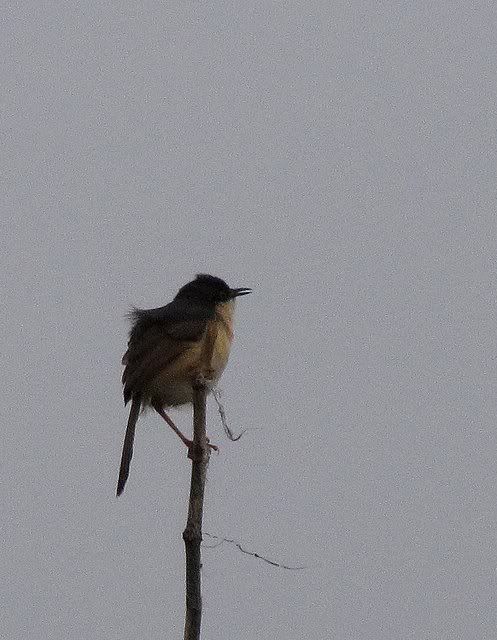 We saw this

PURPLE-RUMPED SUNBIRD

female, gathering nectar: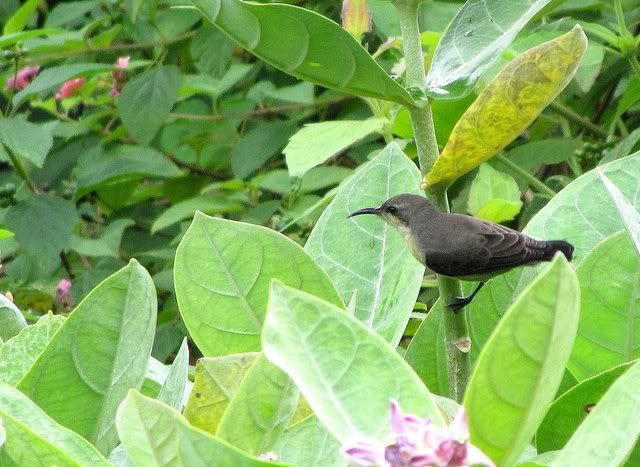 and later, were privileged to watch a Sunbird mother at her nest.... from far enough away that she was not disturbed:





Against the rainy sky, this

SMALL MINIVET

made a minivet silhouette!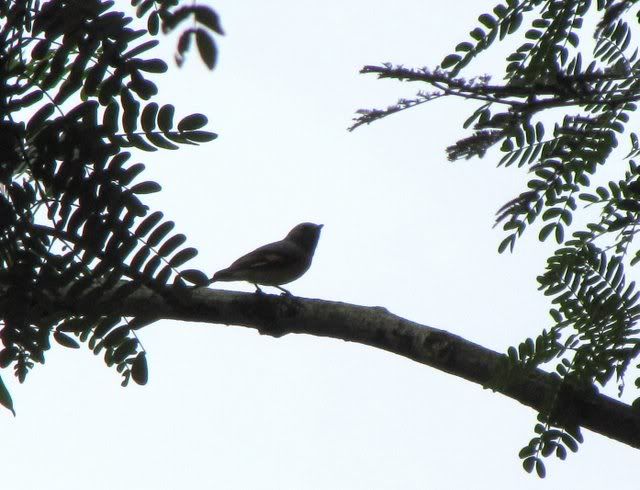 One bird which we saw in the distance and could not id properly was what we finally felt to be the

INDIAN CUCKOO:






Amongst the many butterflies we saw was this

COMMON SILVERLINE: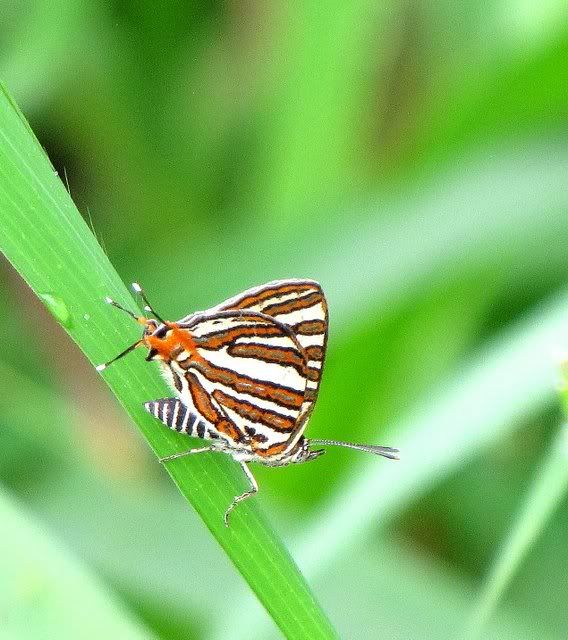 and this

COMMON PIERROT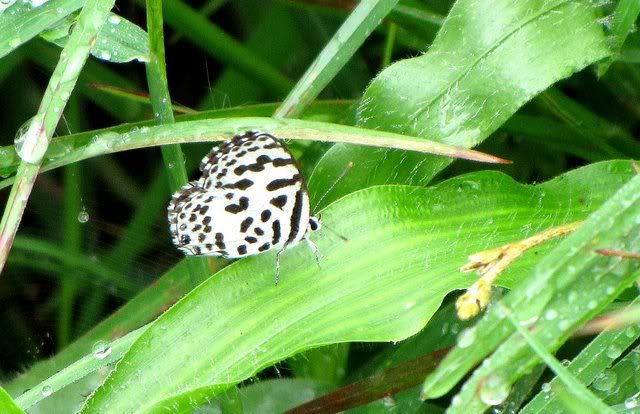 the

COMMON CERULEAN

a tiny butterfly: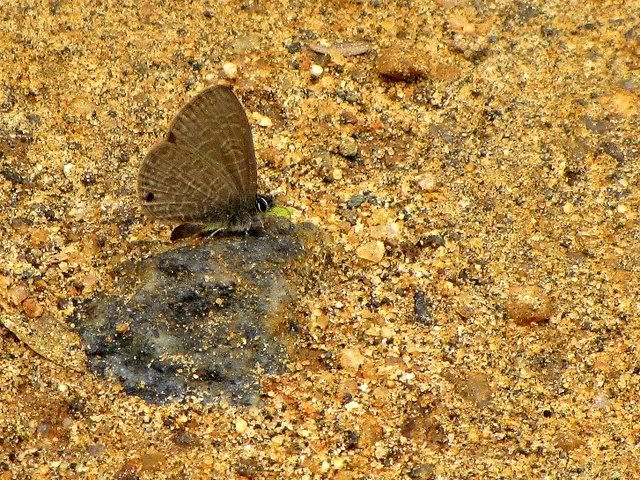 the

COMMON JEZEBEL:




the

COMMON LIME: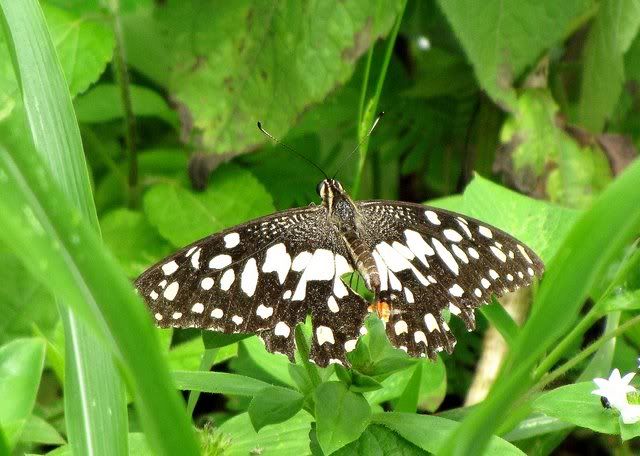 the

COMMON BUSH BROWN:







Rohit spotted a

THREE-RING GRASS YELLOW

suddenly caught in a spider's web:




and I watched the spider come out and sting the hapless creature:






A

RICE SWIFT

sat on the leaflets as tiny as itself: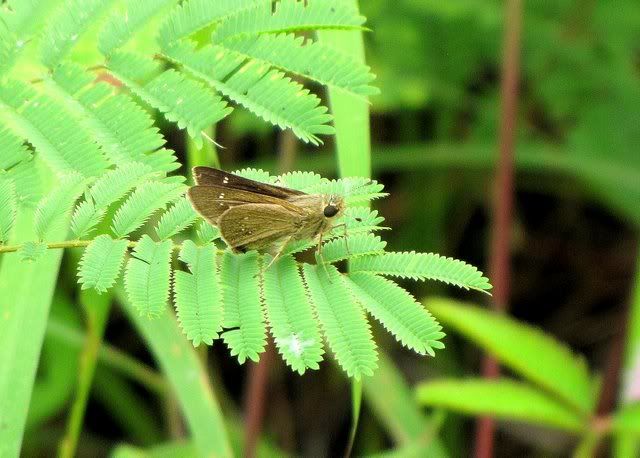 a beautiful dragonfly that Uma had earlier id'd for me, was the

COMMON PICTUREWING: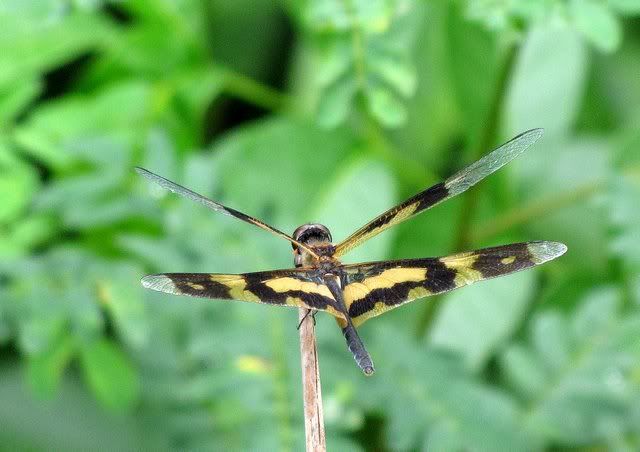 What we saw was wonderful...but certainly not rare; just look at the adjective attached to almost every butterfly id above!


LUF (Life Under Foot) was also aplenty, because of the rains. These

AFRICAN SNAILS, which have now become serious pests, made a conical collection:





A

SLUG

made its way (sluggishly, of course!) across the path:





On a leaf, a

CRICKET

was possibly musing about football: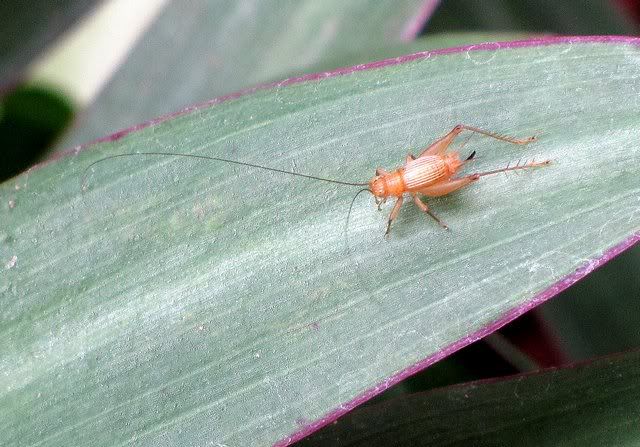 The raindrops made jewels on this spider's web:




some insect made beautiful patterns on a single leaf: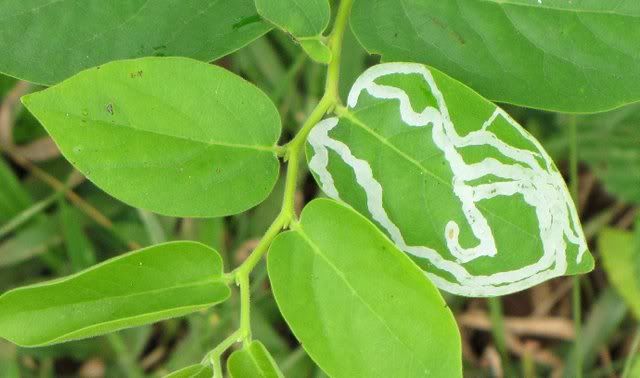 I dubbed this pic "Ant ...and Uncle":





This

JEWEL BUG (genus Chrysocoris and Family Scutelleridae..thank you, Karthik!)

was truly a jewel upon the leaf: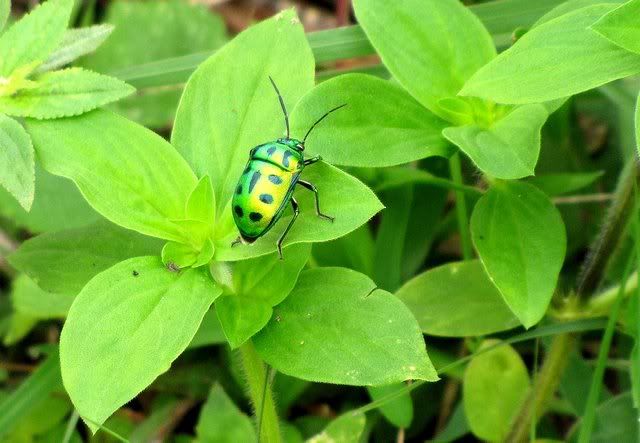 and this

MILLIPEDE

turned itself into a spiral of self-defence:




This SEED POD is also so lovely:





A picture of something I didn't like very much...too many cars (of just our group) parked...we should have done a better job of maximising the transportation!







You want better pictures?

here are Deepak's photos

here are Girish's photos

here are Rohit's photos


here are Saandip's photos

here are Vinay's photos


Now you know why I am happy with SMS...I have all these great shots whenever I want to see them!



However, the cutest bird I saw last Saturday was this lovely Cardinal, painted for Krupakar by his talented wife Poonam....what do ambitious cardinals think?