Architecture....can be just solid oblongs of colour...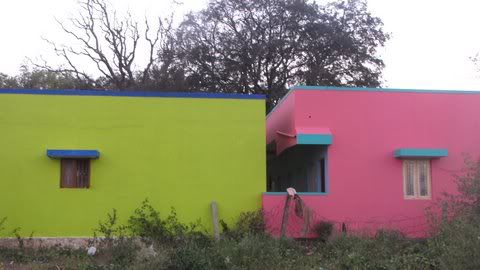 Sometimes it can be lovely, traditional architecture (this was in Mathigiri)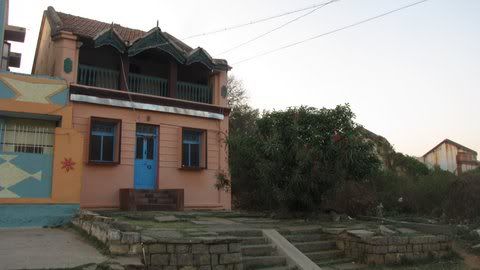 Sometimes, it's recycled (those planks are from the sides of a lorry...look at the destinations!)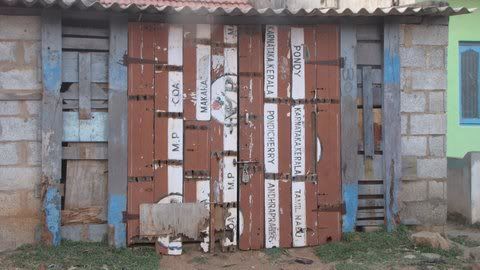 Sometimes, it's MY home: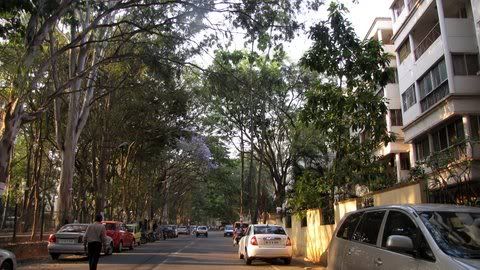 Sometimes it's a pink-and-blue castle: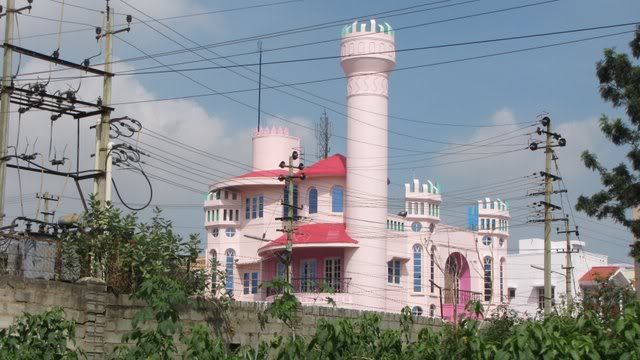 But sometimes, we can't "leaf" architecture alone, but have to photograph it while it is under construction!