When Chandu and I planned an outing, we didn't realize that we would wind up with a fairly large group of friends, but we did...and in alphabetical order, our list went:

Brinda
Chandu
Deepa
Geetanjali
Harish
Harsha
Hrishi
Ranjani
Savitha
Sharmila
Shudhanta
Sumanth
Vinay
Vishnu

Here my friends are:







We started at the parking lot of the zoo area. One sad development that I am seeing, having haunted this area for some years, is the increasing building of enclosures everywhere, cordoning off access for visitors like us. Everywhere there are "watchmen" who harass us, barring access for no valid reason. The parking lot is closed in the mornings, and though I must say it saves us the parking fees, I can't see why the attendant should prevent us from walking in a deserted parking lot, especially when that is the place where a pair of resident Rufous-tailed Larks always delight us!




Well, we walked through the BMTC Bannerghatta Bus Terminus and walked down the path (to the left) to the Butterfly Park, and looked at the quarry pond, where we did not find the usual Small Blue or Pied Kingfishers. We then slowly walked down the path towards JLR. Here, too, we were harassed, and we had to say we were from JLR (which in a sense, many of us who have done the NTP are!). Luckily, the JLR people and some of the Forest Dept people also know me, so we were granted access, and we walked around the JLR property and went down the sheet rock to the Flycatcher Avenue that runs along the Zoo wall, down to the Kingfisher pond, and looked across into the Herbivore Safari area, and returned.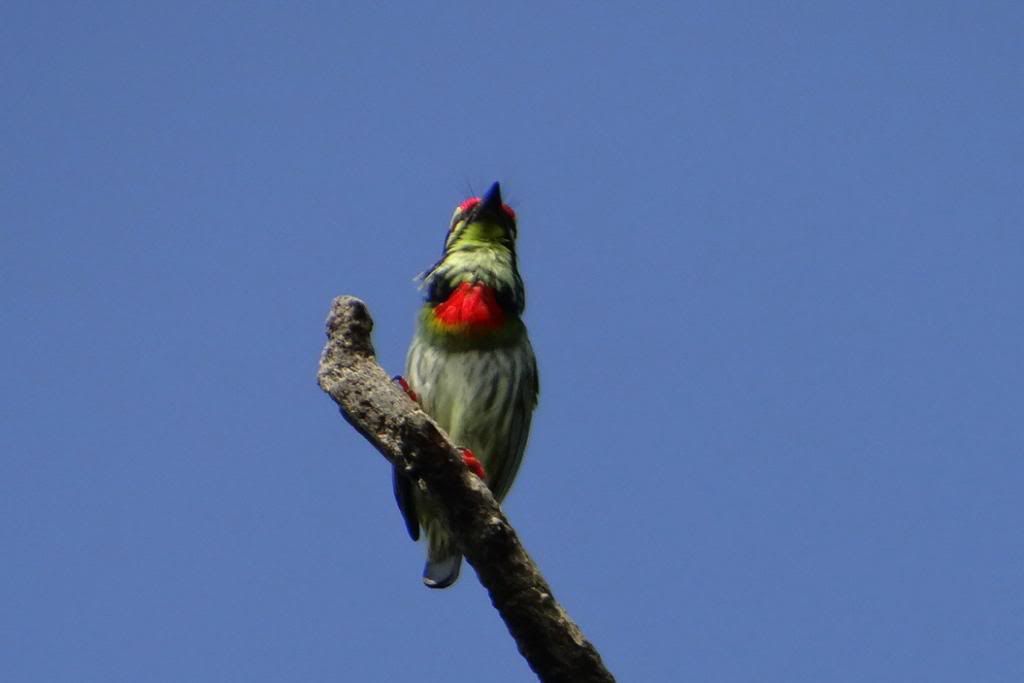 Flycatcher Avenue did not disappoint us.In alphabetical order, he Asian Brown, the Asian Paradise, the Grey-headed Canary, the Tickell's Blue, the Verditer, and the White-browed Fantail...all of them delighted us with short or long appearances!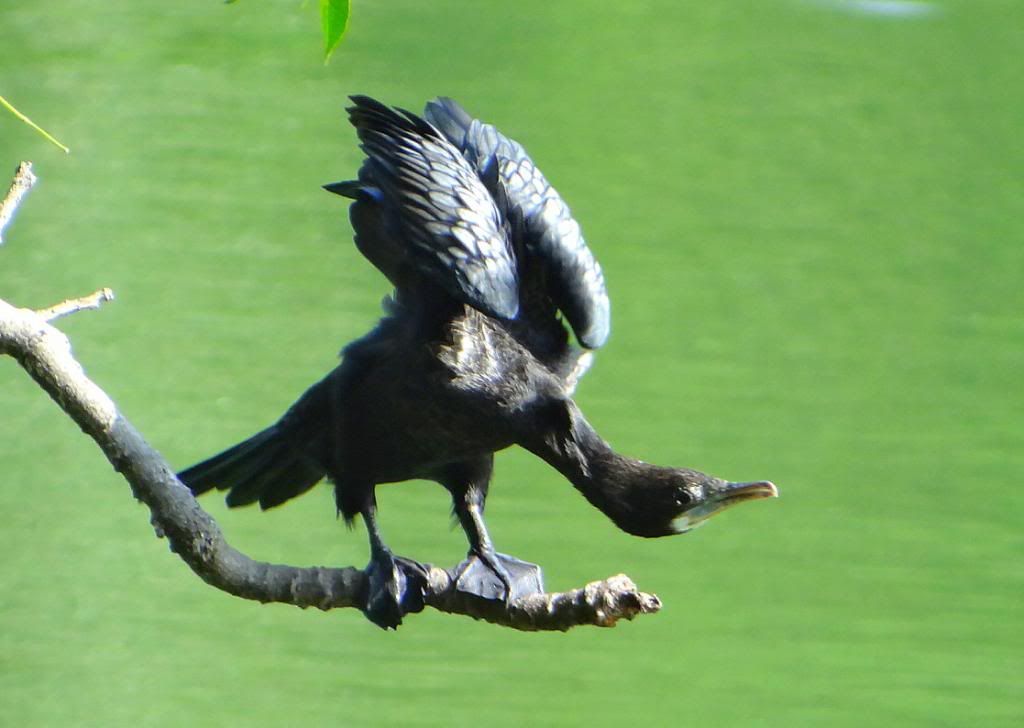 We had a nice dosa breakfast (sponsored by Chandu) at the Mayura Dose Camp, and then some of us decided to go to Gulakmale. So of course I led the others on a chase of that elusive bird, the Wild Goose, as I took the wrong route completely, and wasted quite an hour of everyone's time until Geetanjali set us on the right route. We went straight to the Gulakmale stream, and on the way back, we touched Gulakmale lake as well.

It was sad to see that Gulakmale lake is in a very dry condition. However, the stream runs as strongly as before, and that was a relief. We do hope that a good monsoon next year will set the lake to rights, and that the drying up is not due (like the case of Puttenahalli Lake) to construction activity in the catchment areas.

So much for the route; our bird list was quite good, and it went like this (alphabetical order again...I never remember to write down birds in their order of appearance, and find it difficult to locate birds in such lists, so I prefer AB order!)

At the zoo area:

Babbler, Jungle
Babbler, Tawny-bellied
Babbler, Yellow-billed (yes, we saw the difference!)
Barbet, Coppersmith
Barbet, White-cheeked (Small Green)
Bee-eater, Blue-throated
Bee-eater, Small Green
Bulbul, Red-vented
Bulbul, Red-whiskered
Bulbul, White-browed
Bushchat, Pied
Bushlark, Indian
Bushlark, Jerdon's
Cormorant, Little
Cormorant, Indian
Coucal, Greater
Crow, House
Crow, Large-billed
Cuckoo, Common Hawk
Cuckooshrike, Large
Dove, Laughing
Dove, Spotted
Drongo, Ashy
Drongo, Black
Drongo, White-bellied
Drongo, Spangled
Eagle, un id
Egret, Cattle
Egret, Little
Flameback, Black-rumped
Flowerpecker, Pale-billed
Flycatcher, Asian Brown
Flycatcher, Asian Paradise
Flycatcher, Tickell's Blue
Flycatcher, Verditer
Flycatcher, White-browed Fantail
Francolin, Grey
Heron, Grey
Heron, Pond
Iora, Common
Kingfisher, Pied
Kingfisher, Small Blue
Kingfisher, White-throated
Kite, Black
Kite, Black-winged
Kite, Brahminy
Koel, Asian
Lapwing, Red-wattled
Lark, Rufous-tailed
Leafbird, Blue-winged
Leafbird, Golden-fronted
Munia, Scaly-breasted
Mynah, Common
Mynah, Jungle
Oriole, Eurasian Golden
Parakeet, Rose-ringed
Pigeon, Blue Rock
Pipit, Paddyfield
Prinia, Ashy
Prinia, Plain
Shikra
Shrike, Brown
Sparrow, House
Sunbird, Purple
Sunbird, Purple-rumped
Sunbird, Loten's
Swift, Common
Tailorbird, Common
Tit, Great
Wagtail, Grey
Wagtail, Pied
Warbler, Blyth's Reed
Warbler, Booted
Warbler, Greenish Leaf
White-eye, Oriental

The Butterfly list is smaller because a) the focus was birds and b) I am pretty ignorant about them. So here goes:

Baronet, Common
Blue, various types
Cerulean, Common
Emigrant, Common
Emigrant, Mottled
Gull, Common
Hopper, various
Jezebel, Common
Leopard, Common
Pioneer
Psyche
Rose, Common
Rose, Crimson
Skipper, various
Wanderer, Common




Let me know if I have left out anything
We also saw several types of Spiders....Giant Wood, Hermit, Orb-weaver, Signature, and so on.

But most of all, it was the mammals...Homo sapiens naturophilus....that made the day very enjoyable for me. The group gelled really well, and we laughed a lot, too! A big thank you to everyone for a very pleasant day, especially considering the fact that some people came from as far away as Sahakar Nagar and C V Raman Nagar.




I have put up the photos and the narrative on my Facebook album...


click here